Friday, December 20, 2019
The Feast of Winter Veil is one of WoW's oldest holiday events, dating back to vanilla WoW, with presents underneath the tree, Metzen the reindeer to free, and a variety of recipes, snowballs, and winter hats to collect. Get prepared to drink some Egg Nog, sit by your Cozy Fire, and open some gifts.
Feast of Winter Veil starts on the 16th so get prepared to drink some Winter Veil Egg Nog, sit by your Cozy Fire, and open your Stolen Present--wait, what? Is that a new type of present we've found in the database?
There's a new holiday gift waiting for you under this year's tree, and your Father Winter's Helper has stopped sulking and is ready for some pet battles, so this is one holiday you don't want to miss! In this guide, we have organized some of the tasks and items to be collected in the World of Warcraft Classic Feast in Winter Veil.
What is Feast of Winter Veil?
Feast of Winter Veil is one of the oldest holidays in WoW, and it's active in WoW Classic through January 2nd! While the event differs from the version in Battle for Azeroth, as it lacks achievements, many battle pets, and toys, there are many things to do in WoW Classic Feast of Winter Veil, such as collecting seasonal recipes, freeing Metzen the Reindeer, farming Winter Hats, and looting Snowballs in Alterac Valley. And of course, there are still gifts underneath the tree to unwrap on December 25th.
WoW Classic Winter Veil Holiday Event Start/End Dates
The Feast of Winter Veil in WoW Classic runs from December 15th through January 2nd. Starting on December 25th, five presents are available underneath the tree in Ironforge and Orgrimmar.
WoW Classic Winter Veil Quests
All Winter Veil quests can be obtained in your faction's major city (Orgrimmar or Ironforge). Other than start/end NPCs, the quests are essentially exactly the same for both factions.
Snowballs
Snowballs can be purchased from seasonal vendors, as well as looted from Holiday Snow piles located in snowy areas such as Alterac Mountains. Engineers can craft Snowballs throughout the year via the SnowMaster 9000 as well. In early vanilla WoW, snowballs could teleport you to a flight master or knock down/disrupt party members.
Winter Hats
Random outdoor mobs, as well as specific named dungeon bosses, will drop Winter Hats. While you cannot transmog in WoW Classic, these items will still add holiday flair. Just make sure you don't have them equipped when pulling a boss as they have no stats.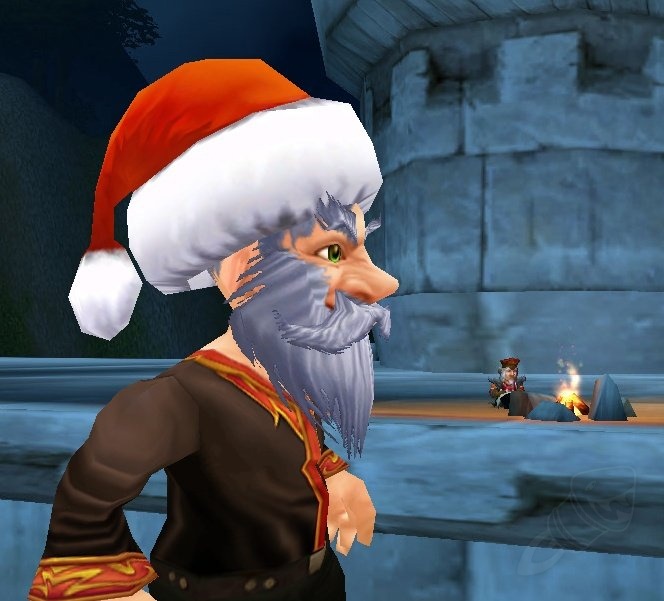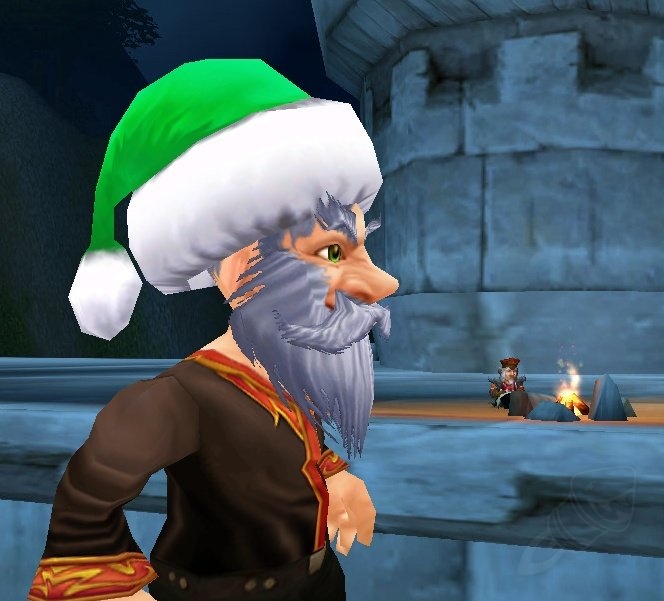 The Red Winter Hat drops from the following WoW Classic dungeon bosses:
Emperor Dagran Thaurissan in Blackrock Depths;
War Master Voone in Lower Blackrock Spire;
Cannon Master Willey in Live Stratholme.
The Green Winter Hat drops from the following WoW Classic dungeon bosses:
Prince Tortheldrin in Dire Maul West;
Darkmaster Gandling in Scholomance;
Goraluk Anvilcrack in Upper Blackrock Spire.
Winter Wondervolt Gnome Disguise
The Wonderform Operator goblins have set up strange PX-238 Winter Wondervolt machines which can be used to change your character into a festive Little Helper, a gnome either wearing a red or green costume! While addons can take the fun out of this, you may be able to trick unsuspecting players in PvP into thinking you are a gnome.
Locations of Winter Wondervolt machines in WoW Classic:
Booty Bay docks, Stranglethorn Vale;
Outside the Gates of Ironforge;
Near Orgrimmar Flight Master;
Near Stormwind Flight Master;
Zeppelin Tower, Tirisfal Glades;
East of Gadgetzan, Tanaris;
Menethil Harbor Docks.
The PX-238 Winter Wondervolt lasts for 30 minutes and you can refresh the duration of the buff at any time by stepping into the Wintervolt machine. You can also do this to change gnomes costumes until you get one that you like.
Winter Revelers
Winter Revelers are located inside Inns in capital and major cities in most zones; blowing a /kiss at them awards you one of the following items randomly:
Fresh Holly - Transforms your mount into a reindeer, item lasts 7 days
Mistletoe - Grants +20 spirit to target
Items can be acquired once every hour from Winter Revelers.
Winter Veil Mounts and Pets
Four companion pets are available during the Feast of Winter Veil in WoW Classic:
1.Green Helper Box
2.Red Helper Box
3.Snowman Kit
4.Jingling Bell
These pets can be looted from the Gaily Wrapped Present, available from December 25th through January 2nd. You can use these pets at any time of the year, but you will need a Snowball to summon them.
Two mount modifications are available during the Feast of Winter Veil in WoW Classic. Preserved Holly and Fresh Holly. Both of them are one-time-use items which transform your mount into a reindeer. The difference is that Fresh Holly expires after 7 days, while Preserved Holly can be used (and sold) anytime throughout the year.
May your feast of Great-Winter
Be one merry and bright
And from all here at Wow24u
We wish you a fun night!
Wow24u can guarantee that all the orders can be delivered within 10 minutes. All prices of the goods are indeed reasonable with good service and fast delivery based on satisfying-full inventory and reliable suppliers. From now, we accept all WOW Classic Gold quick order, and click BUY NOW you are already at the right place for the WOW Classic gold, don't hesitate anymore, or you will miss it. Have a good trading.
The Wow24u Team